Critical Care Pocket Reference Cards
Quick pocket reference cards for critical care providers on a variety of critical care scenarios. From basic life support to intubations and sepsis, these cards have you covered!
Critical Care Pack
This complex care pack features our ACLS reference card set, our IV Cardiac Medications & Pressor Card. Plus, our Rapid ID references on EKG, Myocardial Infarction, Sepsis and RASS.
All this starting at $24.99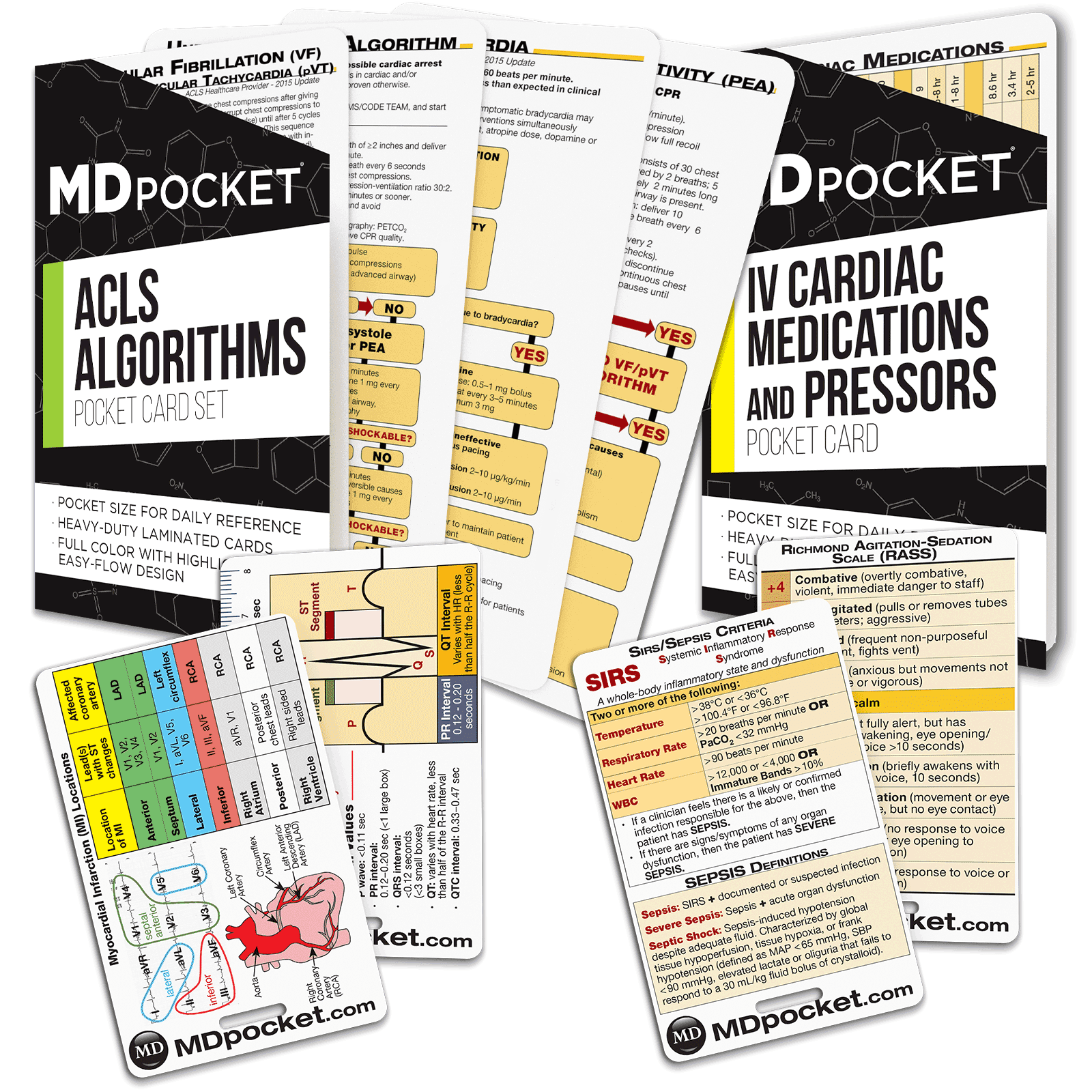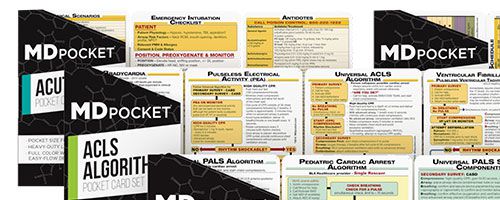 Pocket Reference Card Packs
We offer a variety of the pocket reference cards as packs! Save more when purchasing packs together!