Watch our video and learn more!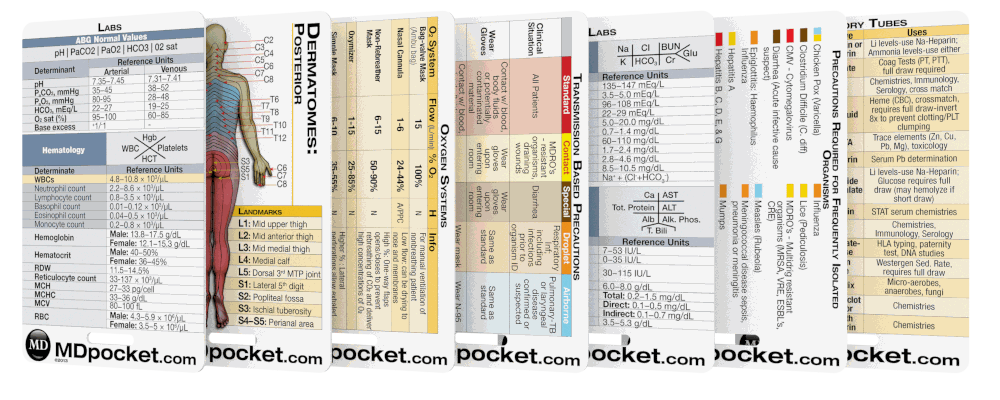 Packs or Singles
Compact and lightweight our rapid IDs can be bought individually or in designed packs.
Our packs are designed to complement each other and provide you with the most daily used medical information at a moments notice. These packs let you carry the knowledge you need to act quickly, effectively, and confidently while making rounds, house visits, or in any other setting. Check out our most popular packs below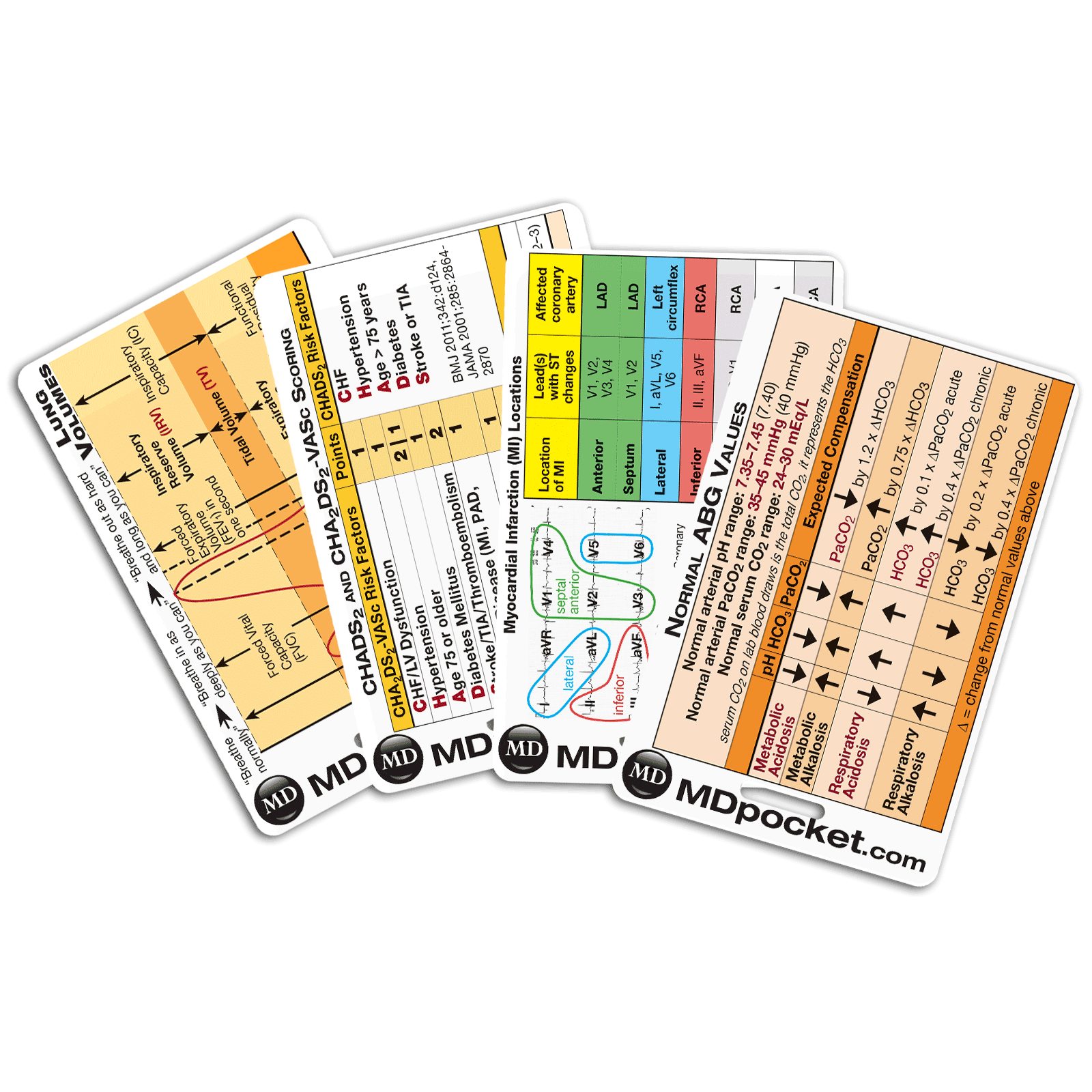 Rapid ID Medical Pack
Contains the most commonly referenced medical materials in 4 rapid ID's! This pack contains ABG & Sepsis, EKG & Myocardial Infarction, Lung Volumes & Spirometry, and CHADS cards.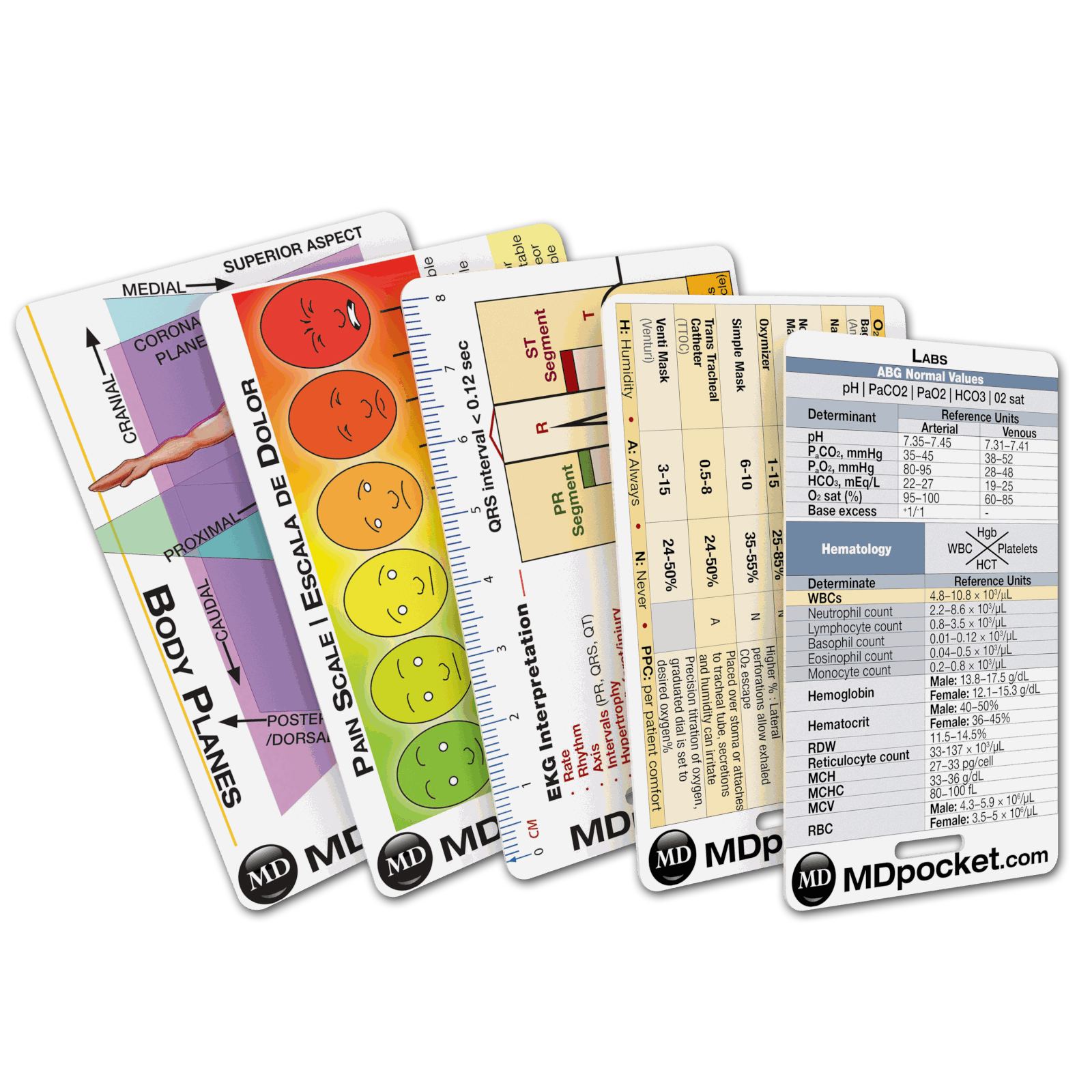 Rapid ID Nurse Pack
The Nurse Pack contains references on basic labs, EKG interpretation, oxygen systems and uses, bilingual pain scale, body plane referencing, SIRS and Sepsis definitions, and much more.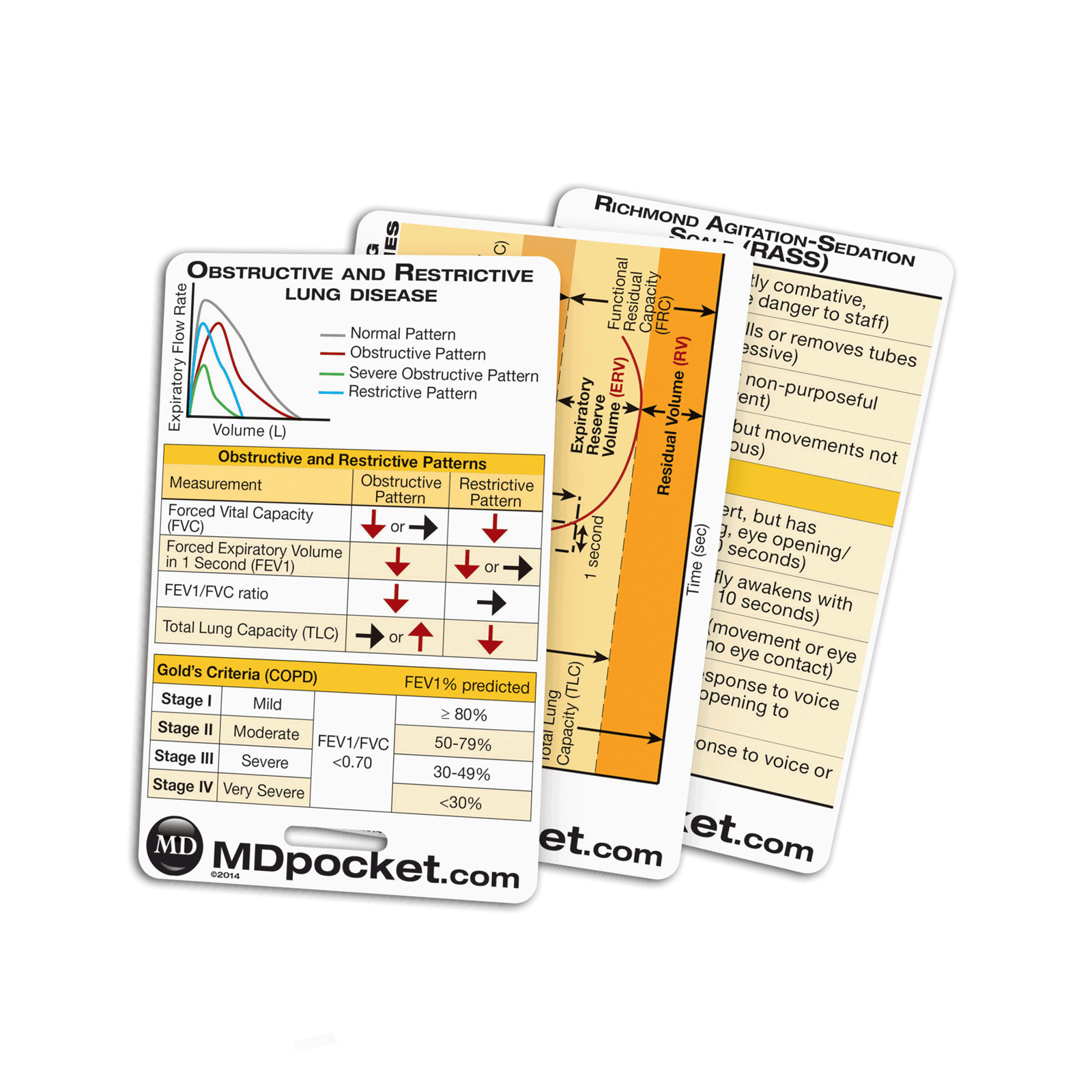 Rapid ID Respiratory Therapy
This pack has information on lung volumes, ABGs, spirometry, and obstructive/restrictive lung diseases. Fit these cards behind your ID badge to have the most rapid reference available.


Accessorize!
Develop your own personal style with dozens of accessories including badge holders, lanyards, badge reels, and more!