Medical Calculator Wheels
Our medical calculator wheels make patient calculations a breeze. Checking on your patients progress or development has never been easier.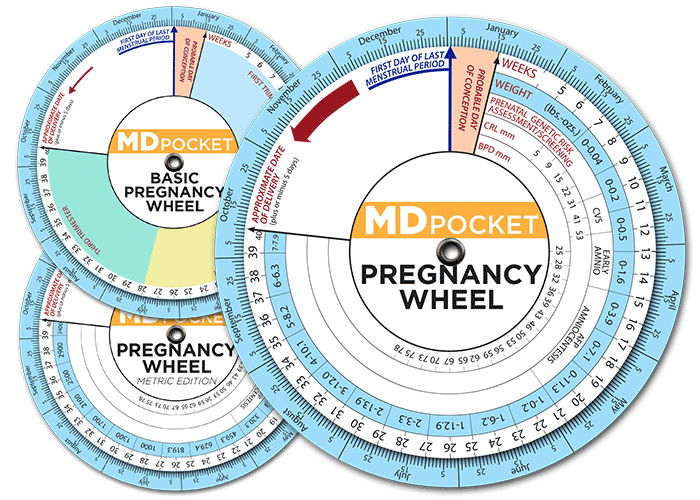 Pregnancy Wheels
Guide patients through the myriad of pregnancy dates with this handy pocket tool. Ideal for any nurse, midwife, student, resident or clinical staff to help predict the next nine months of pregnancy, including the approximate date of delivery, prenatal genetic risk assessment screening, Crown Rump Length (CRL), and Biparietal Diameter (BPD). Each wheel is covered in heavy lamination to protect it from daily use and 3 different versions are available to choose from (Basic, Standard, Metric).
BMI calculators
Write one or two paragraphs describing your product or services.
To be successful your content needs to be useful to your readers.
Start with the customer – find out what they want and give it to them.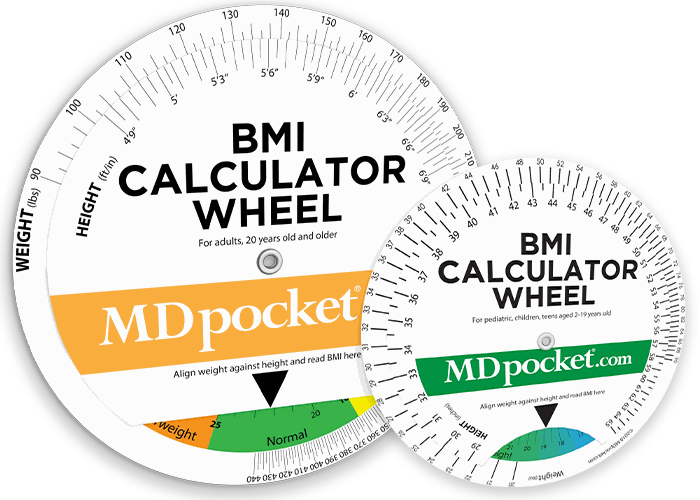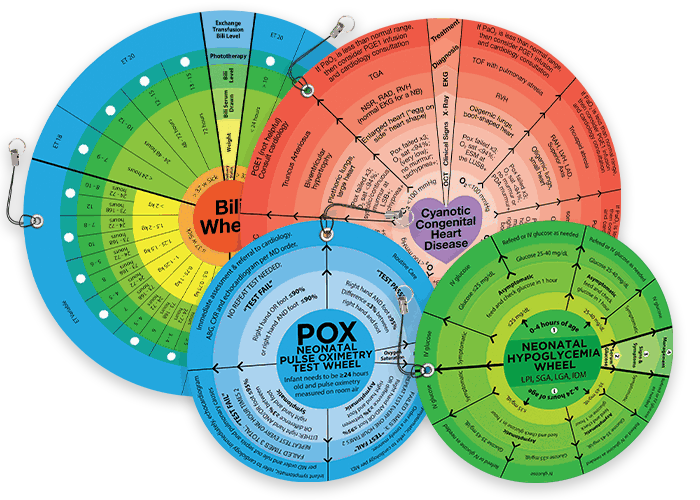 Neonatal
The neonatal wheels are practical guides, algorithms, and screening tools to manage different neonatal conditions or diseases. Choose from our selection of wheels on hypoglycemia, cyanotic congenital heart disease, chorioamnionitis, hyperbilirubinemia, or pulse oximetry wheel provides real-time diagnosis and treatment options for the various Neonatal medical conditions and disease. Each wheel is hole punched, riveted and supplied with a small attachment cord to place where you need them most.
This wheel provides a practical guide and algorithm for screening and subsequent management of neonatal hypoglycemia with a goal target glucose screen ≥45 mg/dL prior to routine feedings. Initial screen for hypoglycemia is 30 minutes after the first feeding. For infants who are 4-24 hours old, feeding is typically every 2-3 hours with glucose.
Discover more