Standard Nursing Pack
Carry all your small pocket equipment in our nursing pocket. This comes standard with a pen, scissor, and nursing bandage tape!
Deluxe Nursing Pack
Get our nursing pocket with even more pocket equipment used by today's nurses. This deluxe pack comes with nursing scissors, penlight with pupil gauge, a 1 inch roll of nursing tape and a standard MDpocket pen.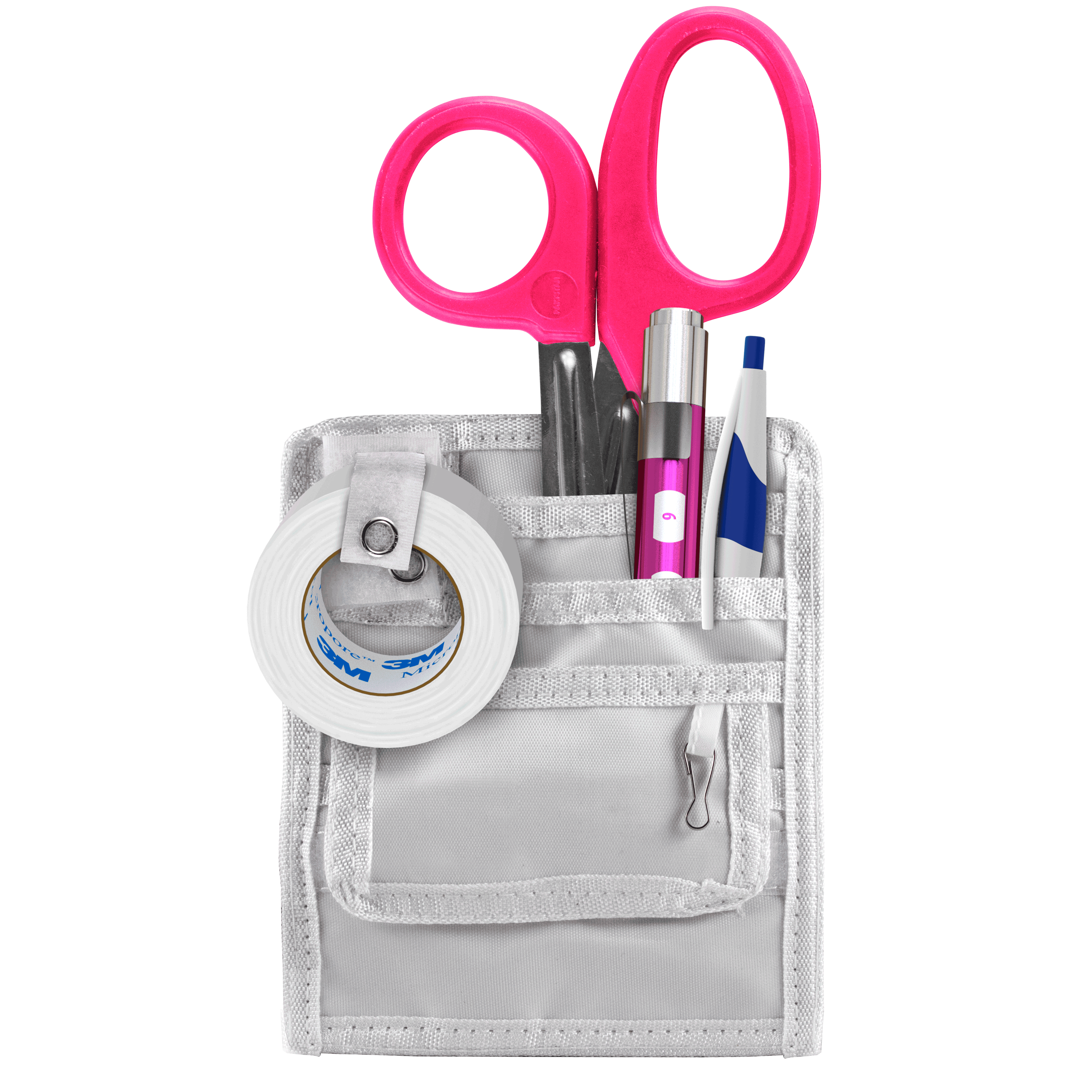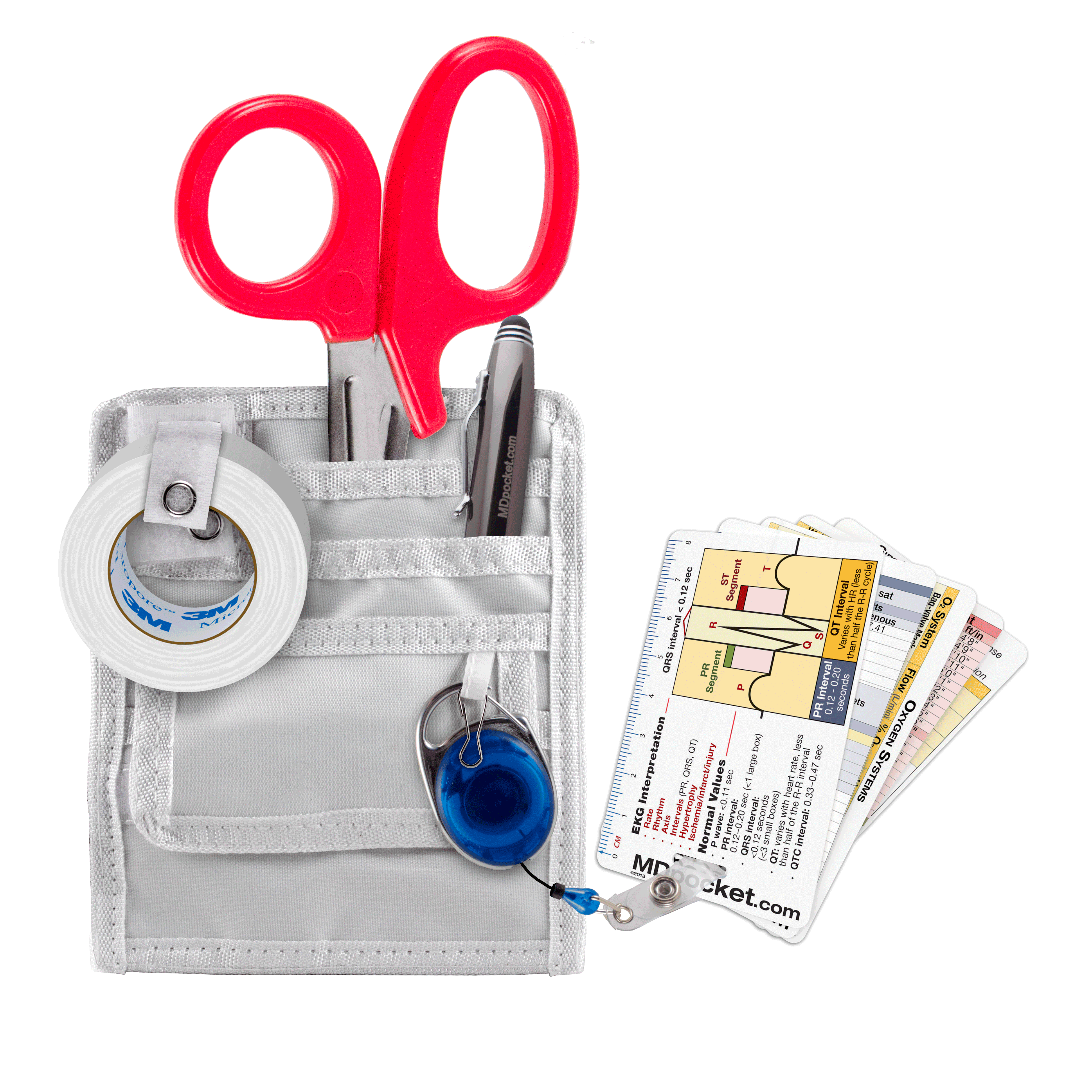 Ultimate Nursing Pack
This pack contains our 3-in-1 penlight, stylus and pen with bandage scissors, a badge reel, bandage tape, the nurse pocket and our Rapid ID nursing pack!