Rapid ID - Glasgow Coma Scale & Pain Scale
Rapid IDs
The quickest way to reference acid-base values and interpretation is with our Rapid ID cards. Designed to be carried behind your hospital or clinic ID, our Rapid ID cards provide quick, easy ways to reference everyday medical information at your fingertips.This card makes ABG interpretation simple and with its doubled-sided design places SIRS and Sepsis definitions are at your fingertips. It can easily fit behind your ID badge in a horizontal or vertical layout. Made from strong plastic with durable long lasting ink that will never fade, these cards are an ideal solution for rapid referencing.
---
Two Orientations:
All of our Rapid ID's are available in both horizontal and vertical orientations to best match your existing ID. This allows Rapid ID's to be stored out of sight behind your ID to keep your look professional.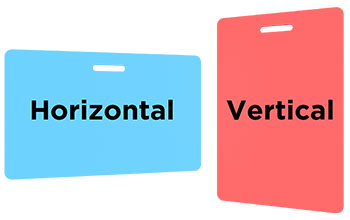 Badge Reels and ID clips:
Add a retractable badge reel or an ID badge clip with your order today! Badge reels come in three colors and we have two sizes of ID badge clips in case you need more carrying capacity! Click here to see view clips and reels individually.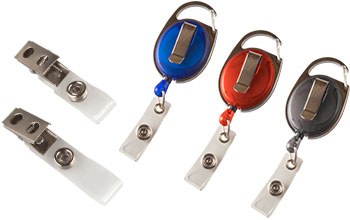 ---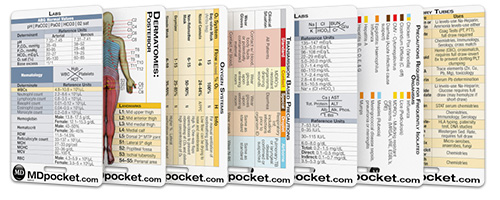 Get the Glasgow Coma Scale (GCS) Rapid ID to have the most common scoring system to describe the level of a person's consciousness in medical and traumatic brain injuries at your fingertips. Rapid ID cards are designed to provide all healthcare professionals a quick way to reference day-to-day medical information at a moment's notice. This card is used by emergency medical professionals, physicians, and nurses to record the initial and subsequent patient assessments at the scene of an accident, in the emergency department, ICU, or medically monitored patients. On the back of the card, we have compiled a bilingual pain scale in both English and Spanish to help you communicate with your patients. Easily reference this card for translating terms to Spanish or use the patient friendly colorful pain scale to guide your treatment.

Pain Scale from 0 to 10 in both English and Spanish

Glasgow Coma Scoring in a small ID badge layout

Horizontal and vertical layouts available to fit your badge reel