MDpocket Radiology & Imaging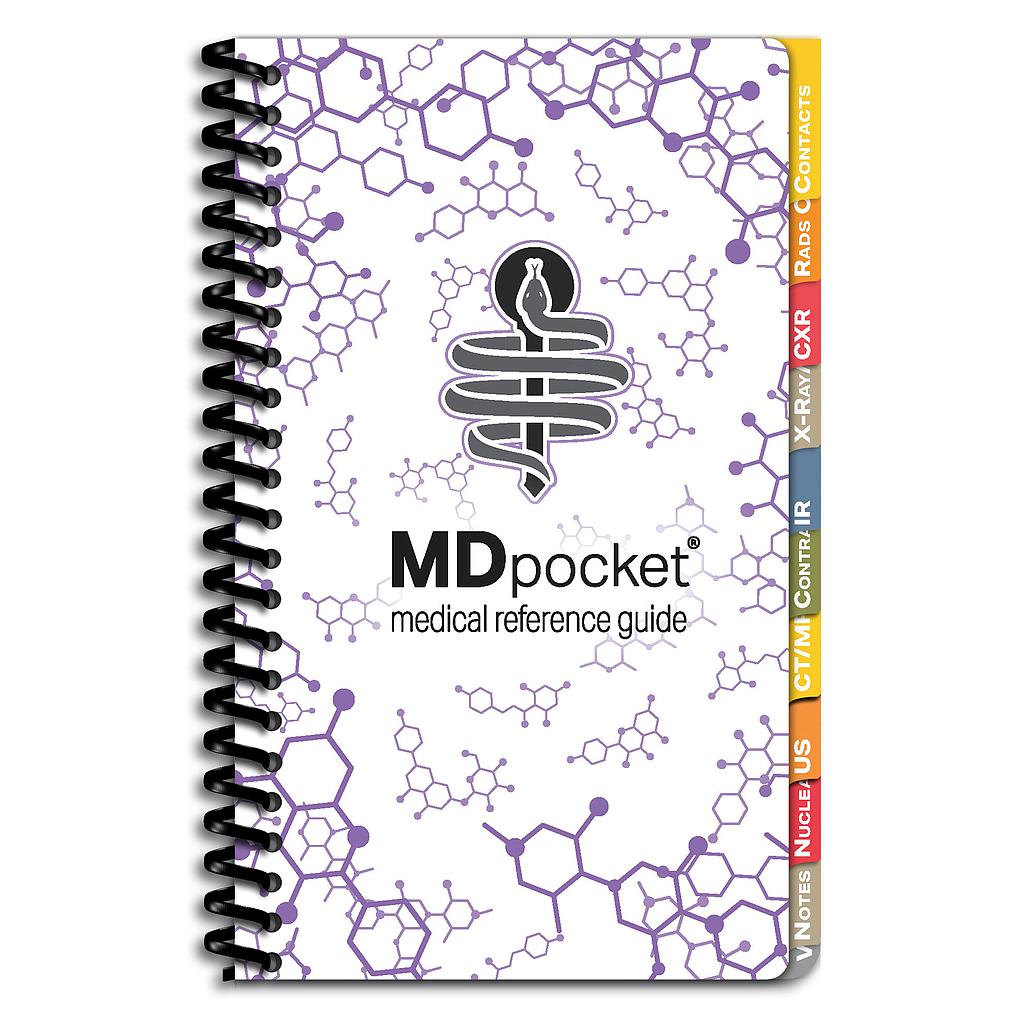 MDpocket Radiology & Imaging

Customize this reference guide:
Use our book customizer on MDpocket.com to create the perfect book for your needs! Add extra medical chapters, change the chapter order and remove chapters you don't need. Our reference guides are continuously updated throughout the year to the latest evidence based guidelines. Interested in customizing a reference guide for your program, school, university, or hospital?



      Contact Us Now

Make this book a binder:
While a spiral coil comes standard in our medical references, your book can be bound in a 6-hole binder for added durability. We offer a black vinyl binder that includes interior pockets, as well as a lightweight but heavy-duty aluminum binder.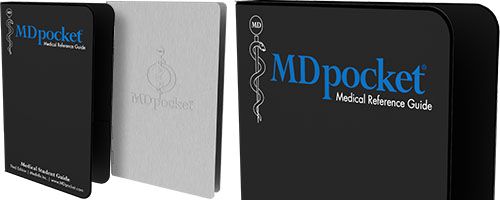 Add extra notes pages:
Need to write extra information in your book? Add these lined blank notes pages to the end of your book to always have paper on hand.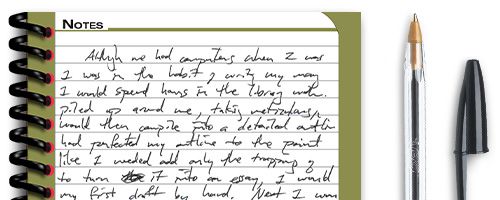 Add a pocket page:

If you need a little extra room to store paper or cards, add a pocket page to your book. Placed after the notes pages in your book (lined to be used like a notes page) our pocket pages will hold any paper smaller than the book for safe keeping.
Get the perfect pocket medical reference for all your needs!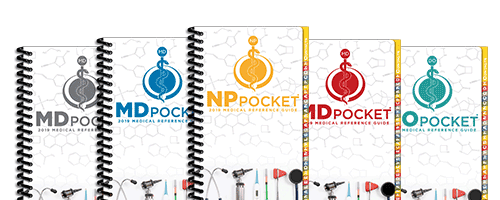 MDpocket Radiology & Imaging - 2019
Pocket size medical reference that details what imaging studies to order based on body part, indications, and the use of contrast. Each section includes detailed charts to help you select the correct radiologic study for CT scans, MRIs, Interventional Radiology, Nuclear Medicine, Ultrasounds, and X-rays. MDpocket Radiology also includes protocols for contrast reaction pretreatments, understanding the differences of mild, moderate, and severe contrast reactions with descriptions and treatment guidelines from pediatrics to adults. Additional patient and provider instructions are attached to each imaging section to guarantees that the test will be ordered and completed successfully (e.g. NPO status, creatinine check, medications to stop taking prior to exam). Used by all healthcare providers in radiology including technicians, radiology departments, imaging technologists, residents, medical students, and more. You can now add other medical information to this guide to have a complete pocket medical reference guide.