WhiteCoat Clipboards® - Nursing Editions
This clipboard features quick medical reference with detailed day-to-day information such as basic laboratory values, acid base determination, injection sites, pain scale and more!
Storage Nursing Clipboard
Our same great nursing references in a storage clipboard format. Easily unclip the bottom for a full pocket for storage!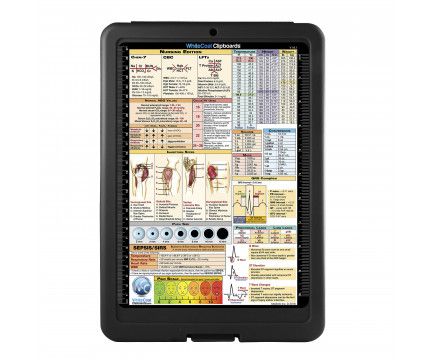 Looking for a more specialized edition?